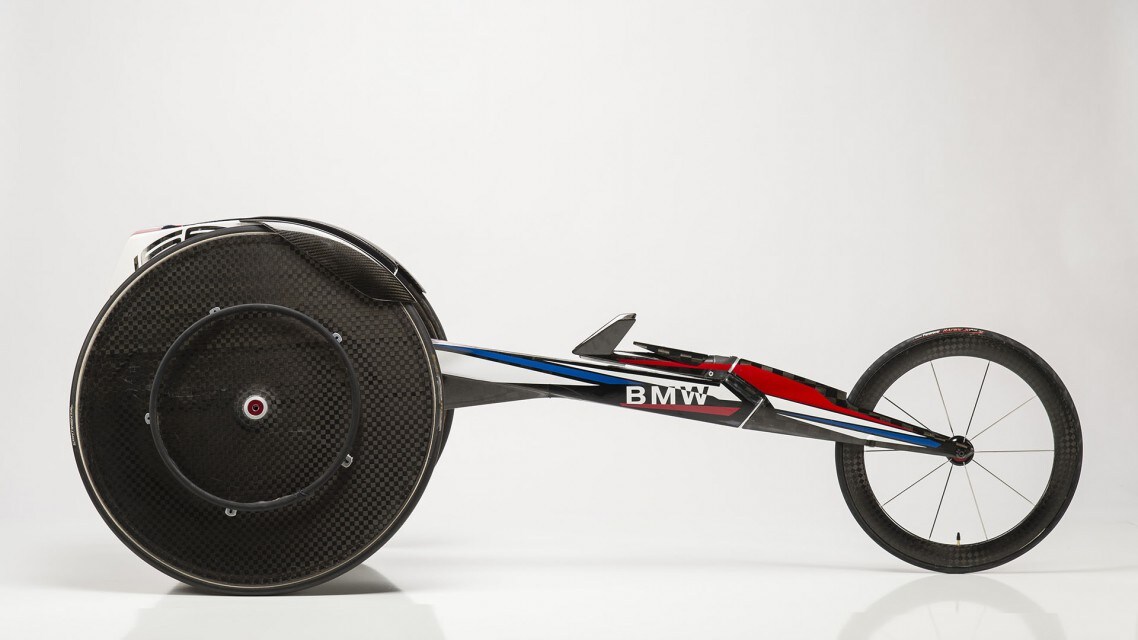 Tomorrow will be the Opening Ceremony for the 2016 Summer Olympics in Rio de Janeiro, Brazil. As athletes are hard at work preparing to compete against the best, Designworks, a BMW Group Company has been hard at work with their design of the fastest wheelchair. That's right, BMW has been designing a wheelchair for six of America's athletes competing in the 2016 Paralympics this September in Rio.
This isn't the first time BMW has worked with the worlds best athletes. In past years they have designed sensors for Olympic jumpers and even built a two-man bobsled which helped the U.S. score bronze medals in the Sochi Winter Olympics.
Some major design aspects of this new speed wheelchair, is the material of which it is made. It's been designed using carbon fiber instead of aluminum which cuts the devices weight down allowing the athlete to work harder for less to push. Because of the material, they were able to design multiple aerodynamic designs to test and find the best design. This along with steering and braking allows for the wheelchair to perform better without the drag of wind resistance.
One of the best features, the wheelchairs are custom made for the athletes in order to keep the the athletes anchored in their seats. Which helps the flow of air and helps stable the wheelchairs as they power down the course.
Be sure to tune into the Paralympics this September and look for these awesome aerodynamic machines!