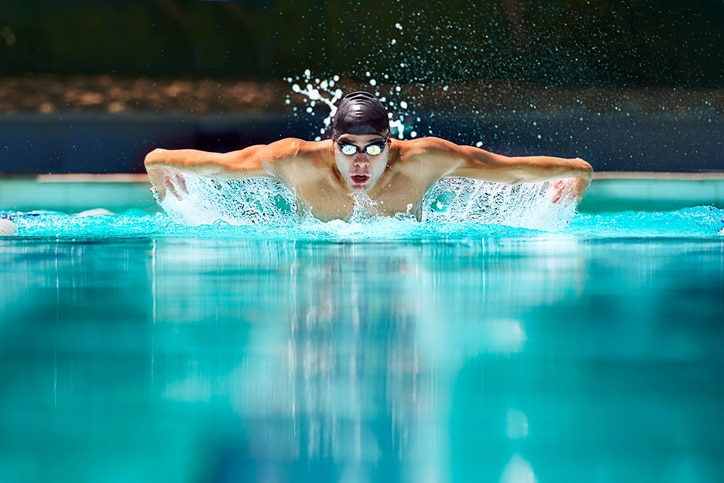 What does BMW and the USA Swimming team have in common? If you think nothing, think again. Since 2010, BMW and the USA Swimming team have been partnered together to improve athlete performance while in the pool.
BMW has been working closely with the team. They have developed technology that tracks the athletes training and progress. The technology is called AU925, it pinpoints areas needing improvement and accuracy of the strokes the swimmer is taking.
"The resulting Motion Tracking System (AU925) is a combination of computer vision, two software algorithms and body worn LED's designed to detect and adaptively track a swimmer's motion. It is a unique and evolving learning system that produces insights for improvement never before possible." – BMW Designworks
The system can pinpoint the specific area of the body that needs to be enhanced. Maybe the athlete is having problems with their left foot. The system will be able to detect the difference in swimming and the athlete can work to strengthen that side. Before, athletes would have to rely on their coach's keen eye to detect something like this in the past.
BMW has helped the USA Swimming team and the Paralympics teams win a combined total of 10 medals since the beginning of the partnership. "Our involvement with USA Swimming and with the Olympic movement in general has always been about the athletes, first and foremost," said Trudy Hardy, Vice President of Marketing, BMW of North America. "I'm proud to say that our collaborations with U.S. Paralympic Track & Field and USA Bobsled & Skeleton have resulted in a combined ten Olympic and Paralympic medals. It is our hope that we can continue this run of success and help the athletes of USA Swimming reach their goals."